On September 15, within the framework of the 2023 Export Forum organized by the Ministry of Industry and Trade, foreign businesses said that Vietnam can increase export turnover, especially with agricultural and aquatic products.
According to the Ministry of Agriculture and Rural Development, the export turnover of agricultural products, seafood and food maintained a growth rate of over double digits and reached more than 50 billion USD this year, despite many market difficulties, especially Inflation increased in all major export markets. Among them, many product groups with a turnover of over 2 billion USD are wood, seafood, coffee, rubber, vegetables and fruits.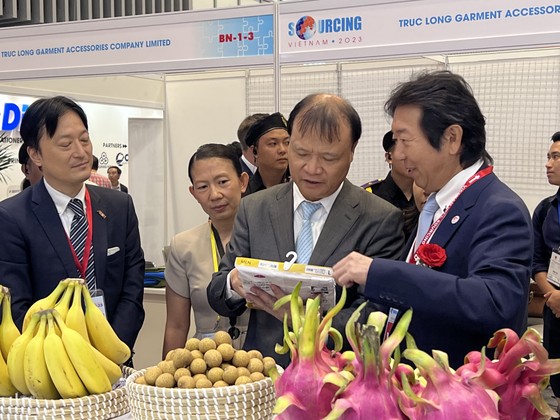 Ms. Nguyen Thao Hien, Deputy Director of the European – American Market Department, said that currently, Vietnam is the world's top 3 supplier of coffee, the largest supplier of cashew nuts, pepper and the third largest supplier of rice. …
Especially in 2022, many types of our country's agricultural products such as fresh bananas, sweet potatoes, bird's nest, grapefruit, longan, passion fruit, durian… will be licensed to export to developed markets with standards. high in the world such as the US, Japan, China, New Zealand… This creates great opportunities for exporting Vietnamese agricultural products.
Recording the fact that in the first 8 months of 2023, China, the US and Japan continue to remain the three largest export markets. Export value to China accounted for 21.9%, an increase of 9.8%. The US market alone accounted for 20.6%, down 27.4%.
Also according to Ms. Hien, Vietnam's agricultural product industry has achieved many positive achievements. However, the challenge for agricultural products is still huge when it comes to sustainable development and environmental protection – inevitable trends in most of Vietnam's key export markets.
Countries not only adjust their legal frameworks with a series of new laws and regulations that specify the above two goals, but also spread them to other regional countries through strong political commitments at the Conference. Recommendation of the Parties to the United Nations Framework Convention on Climate Change. Therefore, export businesses need to proactively transform green to avoid the risk of being eliminated from the market.
Source: https://www.sggp.org.vn/kim-ngach-xuat-khau-nong-san-thuc-pham-se-dat-50-ty-usd-post705696.html