A favorable year-round tropical climate, abundant natural resources and the government's preference for sustainable farming practices are making Vietnam an increasingly popular name among producers America.
Author Douglas Yu at Forbes magazine analyzed the successful steps to help Vietnamese agricultural products, from rice, coffee, cashew nuts to walnuts, become high-quality consumer goods for Americans. .
According to a report by the Ministry of Agriculture and Rural Development, the domestic agricultural industry in Vietnam has achieved the highest growth rate in 2022 (3.36%) over the past three years, partly thanks to capital and incentives. government.
According to the Census Bureau, the US is one of the leading trading partners with this Southeast Asian country and recently surpassed China and Cambodia to become Vietnam's largest business partner in the field. agriculture with export turnover of 10.8 billion USD.
The changing story of Vietnamese coffee
To understand how Vietnamese products have become the new luxury items for American consumers, look no further than the recent rise of Vietnamese coffee, specifically the work of Nguyen Coffee Supply. Nguyen Coffee Supply was founded by Sahra Nguyen, a first generation Vietnamese American.
In 2018, this company launched with the mission of expanding the Vietnamese coffee experience by sourcing mainly Robusta coffee beans from within the country. This type of bean has high levels of caffeine and antioxidants, but in the past it was difficult to be recognized by the coffee industry.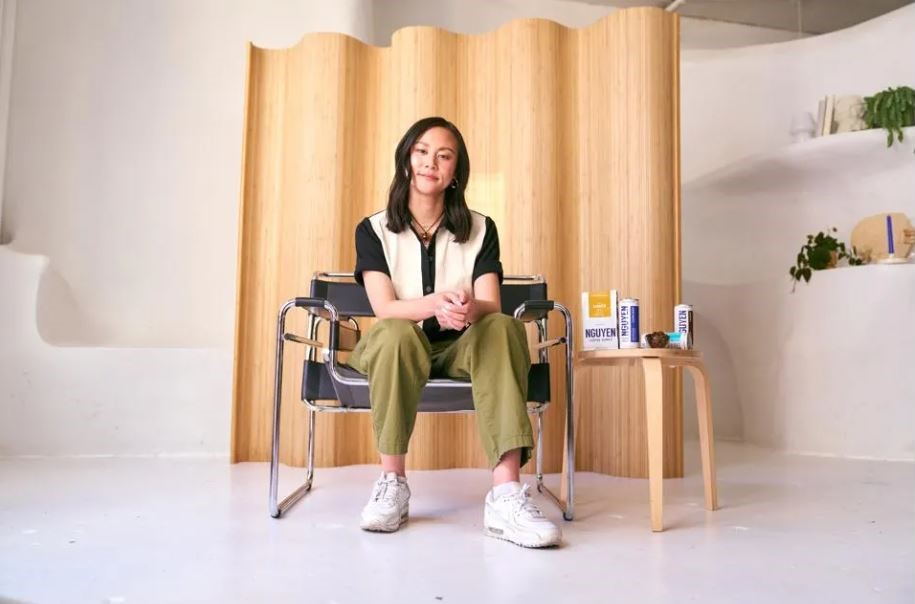 "Nguyen Coffee Supply has truly pioneered the Vietnamese coffee category…by challenging the dominant narrative and being proud of our stance in reclaiming and elevating Robusta coffee," Sarah Nguyen Written for author Douglas Yu.
Before Nguyen Coffee Supply launched, Ms. Sarah noted the common perception of Vietnamese coffee as "a sweet and rich drink with too much sweetened condensed milk. However, over time, that perception began to change with increased consumer education about Robusta coffee's unique properties, such as 60% less sugar and environmental resilience. their strength in the context of climate change.
Sustainability plays an important role in driving interest in growing more Robusta coffee, and Vietnam accounts for more than half of the global Robusta supply. "Arabica is no longer enough to satisfy demand, and Vietnam's Robusta, as everyone knows, is number one in the world," said Chairman of the Vietnam Coffee and Cocoa Association, Mr. Nguyen Nam Hai.
Robusta coffee truly serves as such a quintessential part of Vietnamese culture and social life that international coffee giants are competing in this market. Euromonitor data shows Vietnam has 0.9 Starbucks stores per million people – the lowest among the six main economies in Southeast Asia, despite having the largest coffee market by value. Meanwhile, local chains – Highlands Coffee, The Coffee House, Phuc Long and Trung Nguyen Legend – continue to dominate the country.
American consumers' interest in Vietnamese coffee is also increasing, as evidenced by Nguyen Coffee Supply's 1,100% growth over the same period last year in retail distribution on Whole Foods Market and other stores. other independent stores in the area. New businesses such as Sang and Nam Coffee are also receiving positive signals. Last September, Trung Nguyen Legend opened its first location in the US at Little Saigon Center in Westminster, California. However, Sarah Nguyen believes that it is still just the tip of the iceberg in the booming Vietnamese coffee scene.
This young girl said: "This category is just emerging in the US market. For us, it's all about growing the pie, not chasing each other's pie, and if items like matcha and tapioca pearls are any indication of how big this pie could become, then we There's plenty of room for everyone."
Switch to high-value crops
In addition, the cost-effective labor market coupled with close ties with the US are also attracting US consumer packaged goods operators to increasingly rely on Vietnam. Especially in the context of increasing tensions between Washington and Beijing, which is pushing the US to shift production and supply away from China.
"When we went to Vietnam and talked to the locals, they seemed to really like the idea," said Dominic Purpura, founder and CEO of premium watermelon juice company Mela. thought of cooperating with the Americans. According to him, Vietnam is really paying attention and focusing on developing itself from the perspective of gross domestic product (GDP) and business.
Watermelon is a profitable crop throughout Vietnam with an average fruit-bearing time from planting to harvest of 50 – 60 days. That is a much shorter period than the required growth period for other important export products, such as rubber trees, which are typically 10 – 15 years.
As a result, farmers living along the Mekong Delta are converting low-yield rice fields to grow high-value crops such as mango, jackfruit, coconut and watermelon. The Department of Agriculture and Rural Development of Dong Thap province estimates that these products bring local farmers up to 200 million VND, with a total profit of about 8,200 USD/ha/year.
"The delta's waterways provide everything we need," said Anthony Cadieux II, co-founder of premium coconut water company CoAqua. Coconut farms take advantage of water canals to transport fresh coconuts across thousands of acres of land to processing sites in Ho Chi Minh City.
The CoAqua brand increased revenue 400% year-over-year across approximately 2,500 retail stores in the US, especially Sprouts and Wegmans. At the same time, the company anticipates increasing product distribution in the hotel and food service industries.
"In my opinion, Vietnam has become a source of premium ingredients thanks to its emphasis on sustainable farming practices. What stands out is the pride of the Vietnamese people in producing the highest quality fruits, vegetables and other agricultural products," businessman Cadieux concluded.
Source: https://baotintuc.vn/the-gioi/fobers-nong-san-viet-nam-tro-thanh-hang-tieu-dung-cao-cap-moi-tai-my-20231117115043379.htm