At more than 5 am, when the sun had not yet reached the longan garden, Mr. Pham Quang Duong's family in Na Nghiu commune, Song Ma district, Son La province had harvested a few burdens of fruit.
In the middle of a garden of more than 1 hectare, each cluster of nine longan is layered and layered; round longan with a golden brown skin that stands out against the sky. This is the result of many years of cultivation and care of Mr. Duong's family.
"In the first year, the family did not earn much, did not have experience, the garden was sparse, and there was a lot of grass. We have fertilized and irrigated; cut and graft nearly 100 grafted longan trees. This year is also expected to get over 3 tons of compound longan; Even longan, longan ripening early also falls in the range of tens of tons, "- Mr. Duong shared.
Having been attached to the border land since the 60s of the twentieth century, over time, the longan tree kept climbing hills, climbing mountains, greening the banks of the Ma River, becoming an indispensable part in the journey of hunger eradication, poverty reduction and enrichment of the people in this border area.
Mr. Duong Tu Thanh, Director of Toan Thang Cooperative, Tay Ho village, Na Nghiu commune, Song Ma district, shared that from single longan orchards, nearly ten years ago, farmers have linked and joined the cooperative to jointly produce, build brands and spread longan products.
"In order to meet the standards, the cooperative, right after its establishment, produced according to VietGAP, now produces organically. It is expected that this year the cooperative's output will be about 350-400 tons of longan, about 200 tons of export. We have spread the crop, grafted the early ripening longan, planned a number of gardens to include the export longan area, how to ensure the export standards to fastidious markets "- Mr. Thanh said.Ma River in the 7th day like entering the festival, the ripe longan brings incense on each road and field. Farmers and cooperatives are busy collecting, packing and exporting each shipment. The trips back and forth bring the longan to all regions of consumption.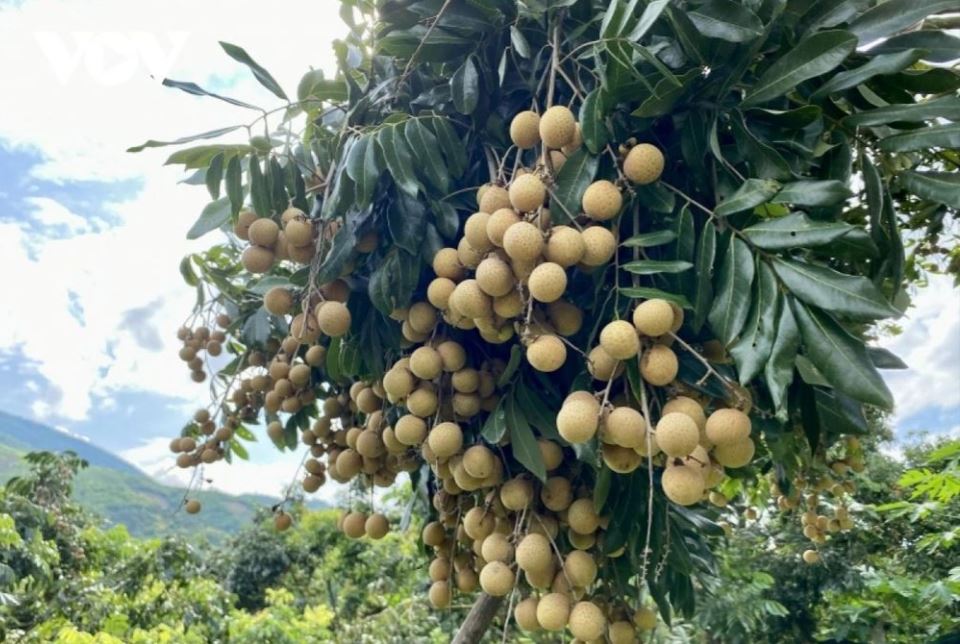 Indispensable is the image of people from old to young quickly "swirl the label to make a long". Nearly 3,000 drying kilns have also been started, ready to serve the preliminary processing of longan this year. Not only creating regional specialties, the profession of making longan in Song Ma also contributes to solving the problem of output for longan, creating jobs and increasing people's income.
Mr. Nong Van Phuong, owner of a business and production of longan in Chieng Khoong commune, Song Ma district, said: "My family made longan from 2000, until 2005, then invested in large-scale production. We buy longan from people every day about 2-3 tons. To do it, there are always 50-60 people, old people and children can do it, light work, only requires meticulousness and care. Longan is produced, purchased and exported to other countries, mainly to China.
As a large longan growing area of Son La province in particular and the North in general, Song Ma district currently has over 7,500 hectares, this year's output is about 70,000 tons. Particularly for longan, so far, more than 10,000 tons of fresh fruit have been harvested.
Song Ma longan this year has a good season, the price is stable from 20,000 to 35,000 VND/kg; The less well-designed fruits are purchased by the kilns to make longan at the price of 10,000 – 15,000 VND/kg.
Mr. Nguyen Tien Hai, Vice Chairman of Song Ma District People's Committee, Son La province informed: "The district directs communes and cooperatives to develop fruit tree areas in the direction of contiguous regions, creating concentrated material areas, improving the quality of designs according to VietGAP standards; Produced according to organic standards. Especially in the coming time, we will survey and choose to build a high-tech agricultural model with the area of ​​longan in the area, bringing the area of ​​longan to meet the requirements of quality, design and market requirements.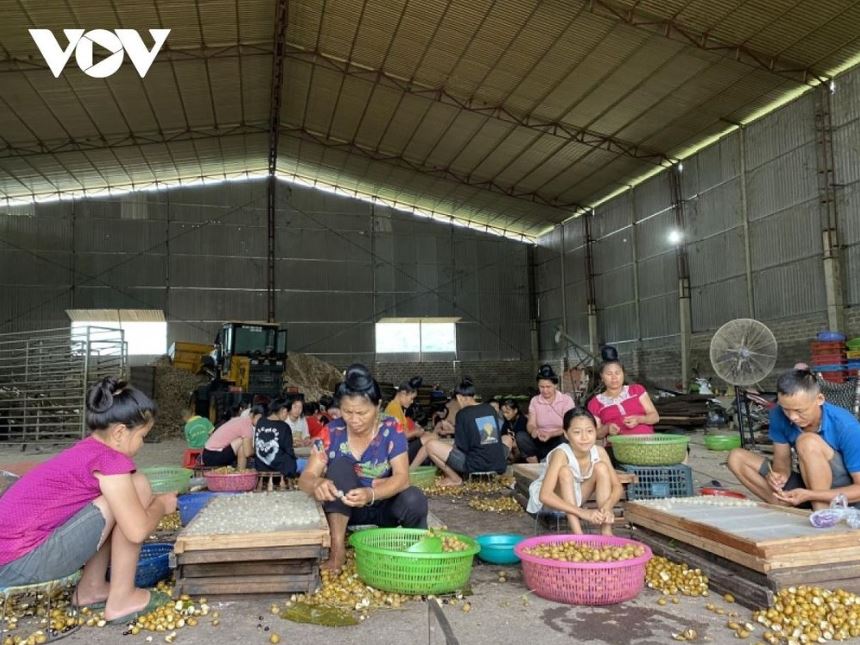 Not only building a brand, a solid position in the domestic market, Son La has oriented the roadmap for Song Ma label to gradually conquer the international market. Up to now, Song Ma has been granted nearly 50 planting area codes for export to the US, China, Australia and New Zealand markets, with an area of nearly 500 hectares.
Song Ma is getting ready for the first container shipments of longan in 2023, which will depart and export to China, EU and UK markets at the end of July; bring the expectation of reaching out of the sweet fruit on the borderland of the country.