A Vietnamese pavilion with local major coffee brands opened at the 5th World Coffee Conference & Expo (WCC) in Bengaluru city, India, on September 25.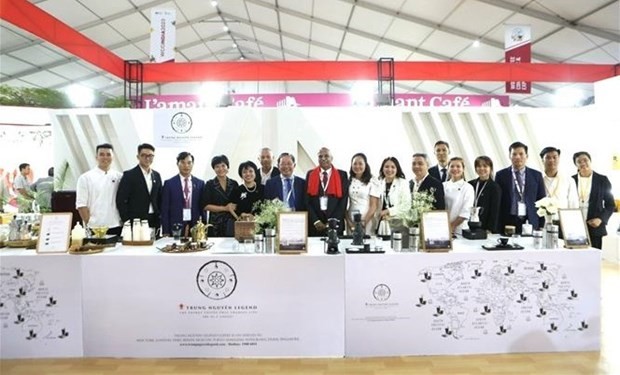 On display at the pavilion, which covers 144sq.m and is arranged by the Vietnam Coffee – Cocoa Association (VICOFA), are popular Vietnamese coffee products from major enterprises such as Trung Nguyen Group, L'amant Cafe, Olympics Coffee Joint Stock Company, and Van Tho Import-Export Ltd. Co.
Apart from attending the expo, Vietnamese exhibitiors join all conferences and B2B meetings, field trips to coffee factories in India.
India is identified as an important market for Vietnamese coffee exports, especially processed coffee products such as roasted, ground, and instant coffee. The VICOFA and Vietnamese businesses are planning to promote trade promotion activities, connecting and penetrating distribution chains in India with support from the Vietnamese Embassy in India.
The WCC is held every five years since 2001, and the 5th WCC was delayed in 2020 due to the COVID-19 pandemic. Bengaluru is the first city in Asia to host the conference.
Taking place from September 25-28 with the theme "Sustainability through Circular Economy and Regenerative Agriculture", the 5th WCC has seen about 2,000 delegates from more than 80 countries and territories. The WCC is an important forum for discussion and collaboration to build a sustainable coffee industry, from coffee beans to ready-to-drink coffee. Representatives and owners of coffee startups, coffee roasters, specialty coffee growers, and small farmers with the best products also showcase their products at the event.
Source: Vietnamese coffee introduced at 5th World Coffee Conference & Expo in India | Nhan Dan Online