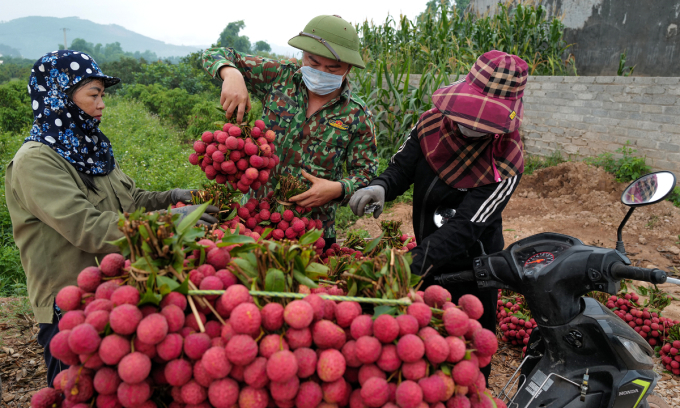 According to Mr. Dorsati Madani, Senior Economist at the World Bank (WB), Vietnam's economic growth is likely to recover in 2024 and 2025.
Mr. Madani noted that Vietnam's major trading partners including the US, Europe and China have all been negatively affected in recent times due to global uncertainties and falling demand.
Low demand has dampened Vietnam's economic growth momentum, leading to slower economic growth. The decline in import and export turnover has affected the value of industrial production.
Head of the General Research Department of the Central Institute for Economic Management (CIEM) Nguyen Anh Duong said that in order to achieve strong economic growth, Vietnam needs to make every effort from many angles, including reform, administer policies and maintain a stable and favorable economic environment. for investors.
Mr. Duong emphasized that maintaining macroeconomic stability is the foundation, but it is still important to create a favorable environment and improve capital absorption.
Mr. Duong proposed 3 growth scenarios for Vietnam in 2023.
In the first scenario, Vietnam's GDP is forecasted to increase by 5.34% in 2023, full-year exports to decrease by 5.64% and the average Consumer Price Index (CPI) to increase by 3.43%. It is expected that the whole country will achieve a trade surplus of 9.1 billion USD.
In the second scenario, CIEM forecasts that the country's GDP will increase by 5.72%, export turnover will decrease by 3.66%, and the average CPI will increase by 3.87%. The trade balance will have a surplus of approximately USD 10.3 billion.
The third scenario forecasts a more positive global economic situation with improvements in growth recovery and disbursement of credit and public investment, business environment and labor productivity; Significant reduction in supply chain disruptions, lower inflation in the US, more favorable weather conditions, and Vietnam resolutely reforming and managing effectively.
CIEM forecasts that GDP growth of the whole country will increase by 6.46% in 2023. Accordingly, full-year exports only decreased by 2.17%, while the average CPI increased by 4.39%. The whole country will have a trade surplus of about 6.8 billion USD.
Mr. Phan Le Thanh Long, General Director of AFA Group, forecast that the VND/USD exchange rate will increase slightly by 1%.
Source: Vietnam's economic growth projected to rebound from 2024 – VnExpress International