Still Thu Thua sticky rice, Chau Thanh dragon fruit, Ben Luc lemon, … but since businesses (enterprises), cooperatives (cooperatives), people in Long An province embarked on production according to guaranteed processes food safety, the value of these agricultural products is increasing day by day. With the 'passport' of geographical indications, growing area codes, organic certification, VietGAP, GlobalGAP, etc., these agricultural products have the opportunity and conditions to reach out to major markets in the world.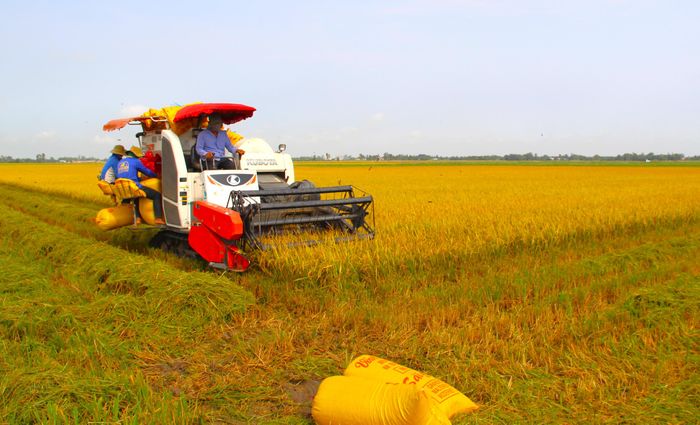 Focus on building brand
Thu Thua district has an agricultural production area of over 19,500ha, in which, sticky rice (varieties IR4625 and OM84) accounts for over 97% of agricultural production area. Thu Thua sticky rice is delicious, flexible, widely consumed domestically and exported. In the past time, sticky rice has had many successful crops, winning prices, however, there are also successful crops with low prices, farmers have not high profits. Faced with that situation, Thu Thua district cooperated with the Department of Science and Technology to build a certified label of Thu Thua sticky rice in order to improve the value of sticky rice products.
Vice Chairman of Thu Thua District People's Committee – Phan Van Toi informed: "The district cooperates with provincial departments and branches to build processes and implement projects to produce clean products. In addition, the district also connects with rice milling enterprises in the area that well implement geographical indications to improve the value of agricultural products and increase income for farmers.
A representative of Duong Vu Co., Ltd (Binh Thanh commune, Thu Thua district) said that the company specializes in purchasing, milling and exporting rice, mainly sticky rice, like IR4625. The successful building of the Thu Thua sticky rice brand helps improve the prestige and position of Thu Thua sticky rice, making consumption more convenient. On average, the company exports about 100,000 tons of rice every year.
Besides Thu Thua glutinous rice and dragon fruit produced according to VietGAP standards, GlobalGAP also has stable output, even during the complicated development of the Covid-19 epidemic or the period when dragon fruit is in full harvest.
Information from the Department of Agriculture and Rural Development of Chau Thanh district, in recent years, many farmers in the district have boldly applied new technology to the care of dragon fruit trees. Accordingly, farmers use microbial organic fertilizers, biological fertilizers, and spray pesticides more reasonably in disease management, and become familiar with keeping production diaries. In particular, automatic watering technology has helped farmers save 80% of labor, save electricity and water for irrigation. According to statistics, the cultivation of dragon fruit using high technology brings an average profit of about 2.5-5 million VND/ha for farmers.
As one of the first households in Chau Thanh district to implement the dragon fruit production model according to VietGAP standards, Mr. Nguyen Van Trung (Hoa Phu commune, Chau Thanh district) said: "This way helps dragons get less sick. , productivity is also much higher than the previous traditional way. Thanks to production according to VietGAP standards, dragon fruit can be exported at very good prices to the US, Europe and other fastidious markets.
Vice Chairman of the Provincial Dragon Fruit Association – Nguyen Khac Huy said: "Currently, the demand for dragon fruit in the world markets is very large. However, the quality of dragon fruit in the province is still uneven, farmers apply production processes according to VietGAP and GlobalGAP standards. Therefore, functional sectors need to have more mechanisms and policies to support farmers, especially in terms of technical processes."
Seize opportunities, improve product value
Over the past time, Vietnam has signed a series of bilateral and multilateral Free Trade Agreements (FTAs), of which the EU-Vietnam Free Trade Agreement (EVFTA) is a new generation FTA. between Vietnam and the 28 EU member states. These agreements open up great opportunities for Vietnamese agricultural products to be exported to international markets.
Information from the Agriculture and Rural Development Department of Ben Luc district, the whole district currently has over 1,880ha of high-tech lemons, produced according to VietGAP and GlobalGAP standards, eligible for export to the European market. volume of nearly 15,000 tons/year through The Fruit Republic Company (Netherlands).
Head of Agriculture and Rural Development Department of Ben Luc district – Le Van Nam shared: "For many years, cooperatives and companies that produce and purchase lemons in the district have a good coordination with each other. Many companies actively arrange a team of technicians to come directly to each household to guide the lemon production process. Thereby, gradually changing farmers' awareness and habits of lemon production.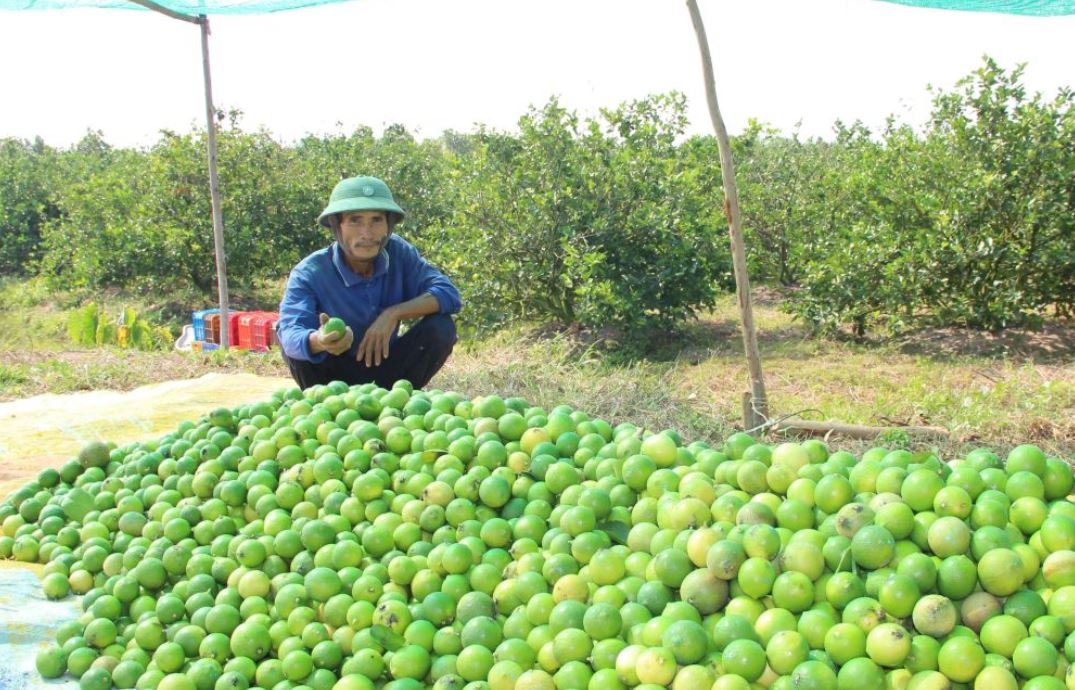 Director of Agricultural Service Cooperative of Ben Luc district – Tran Duy Thuan said: "The Fruit Republic Company signed a contract to buy all products for the cooperative with an area of 100ha for export to Western Asian countries and Europe. Accordingly, the company also provides agricultural materials in advance at a price 5% lower than the market and buys lemons at two fixed prices of 15,000 VND/kg in the rainy season and 20,000 VND/kg in the dry season.
With rich, diverse and good quality agricultural products, favorable soil and climate conditions, etc., over the past time, the Provincial Agriculture Department has coordinated with localities to plan and accelerate construction progress. building material areas to serve the processing industry and increase the value of agricultural products. In addition, in order to take advantage of opportunities from the FTA, the Agriculture sector coordinated with related sectors to come up with many specific solutions and are being implemented by localities.
Director of the Department of Agriculture and Rural Development – Nguyen Thanh Truyen said: "The provincial agriculture sector is making efforts to connect localities with enterprises and cooperatives in improving and enhancing the quality of key agricultural products. of the province. At the same time, encourage enterprises, cooperatives and households to invest in preliminary processing, processing and preservation of agricultural products on an industrial scale; building a concentrated raw material area for advantageous and potential products to serve the processing industry and export".
Source: https://baomoi.com/dua-nong-san-cua-tinh-vuon-xa/c/46554181.epi