According to information from a number of Chinese authorities and media, from January 8, 2023, China will open its borders and lift quarantine after downgrading the Covid-19 epidemic prevention.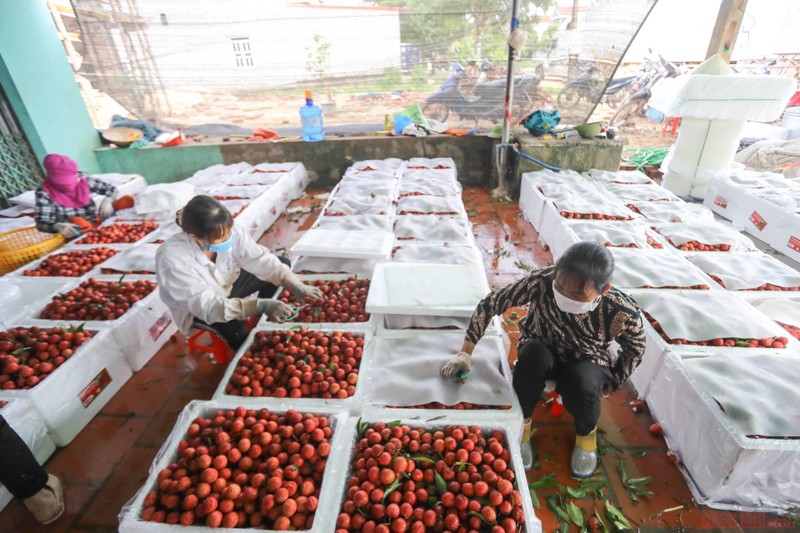 Accordingly, a series of epidemic prevention and control measures will be lifted, making travel and goods trade more convenient.
For Vietnam's agricultural industry, this is considered an opportunity to resume and boost the export of goods to China, which is a large and potential traditional market of our country, especially in the As the 2023 Lunar New Year is approaching, the demand for agricultural products and food products from the Chinese market will certainly continue to increase.
Specifically, for the seafood sector, the Vietnam Association of Seafood Exporters and Producers (VASEP) said that when China opens its border, seafood export orders to this country will increase after a year. long time under strict control due to epidemic.
China is currently a big market for Vietnamese seafood, including items that are always at a strong growth rate such as pangasius and shrimp. Next is the fruit and vegetable industry, along with the fact that Vietnam and China have signed a protocol on official export of durian, sweet potato, banana, pilot export of passion fruit, etc., the information on opening the border is the same. as an important "knot" to be removed so that this industry can regain its export "style".
In fact, in 2022, Vietnam's fruit and vegetable exports to China will suffer a sharp decline because China has implemented many policies to tighten the prevention and control of the Covid-19 epidemic at the border gate area, making trade activities worse. is greatly affected. Generally, in the first 11 months of 2022, the export of vegetables and fruits to the Chinese market only reached 1.4 billion USD, down 21.7% compared to the same period in 2021.
Therefore, after this country opens the border, Vietnam's fruit and vegetable export will be the industry that receives many opportunities to benefit, especially with the items forecasted for strong growth are dragon fruit and durian.
In addition, the new product officially exported to China, the bird's nest, is also expected to accelerate in 2023. China is currently the world's leading bird's nest consumer, while the quality of the bird's nest products Vietnam's oats are rated superior to other countries in the region.
It can be seen that Vietnam is facing many opportunities to boost agricultural exports to China. However, opportunities always go hand in hand with challenges, so along with the opening of the border, technical barriers will be erected and strictly controlled for agricultural products during customs clearance.
Therefore, in order to make the best use of opportunities, the agricultural sector has been and continues to focus on supporting farmers, businesses and relevant agencies to ensure new requirements for importers and agricultural products. products and foods imported into the Chinese market.
Currently, the Ministry of Agriculture and Rural Development is also preparing to organize a trade delegation to promote the supply chain of fruits and seafood in China. At the same time, continue to negotiate official export to China of potential products such as pomelo, custard apple, coconut, lemon… in order to increase the export value of agricultural products to this market.
Source: https://nhandan.vn/them-co-hoi-de-day-manh-xuat-khau-nong-san-post732648.html