After durian, the door to Vietnam's most important fruit and vegetable export market, China, is opening again with bananas when the Protocol on exporting fresh bananas is signed.
Time for bananas
Currently, most of Vietnam's banana production is still exported to China through a small quota. Due to the dependence on traders, the price is unstable, the preservation quality is poor, causing damage to the farmers. In particular, small-scale trading with Chinese traders often deals in the form of debt, receiving goods and then selling to where they will be paid… This is a big risk for businesses and people. grow bananas in Vietnam.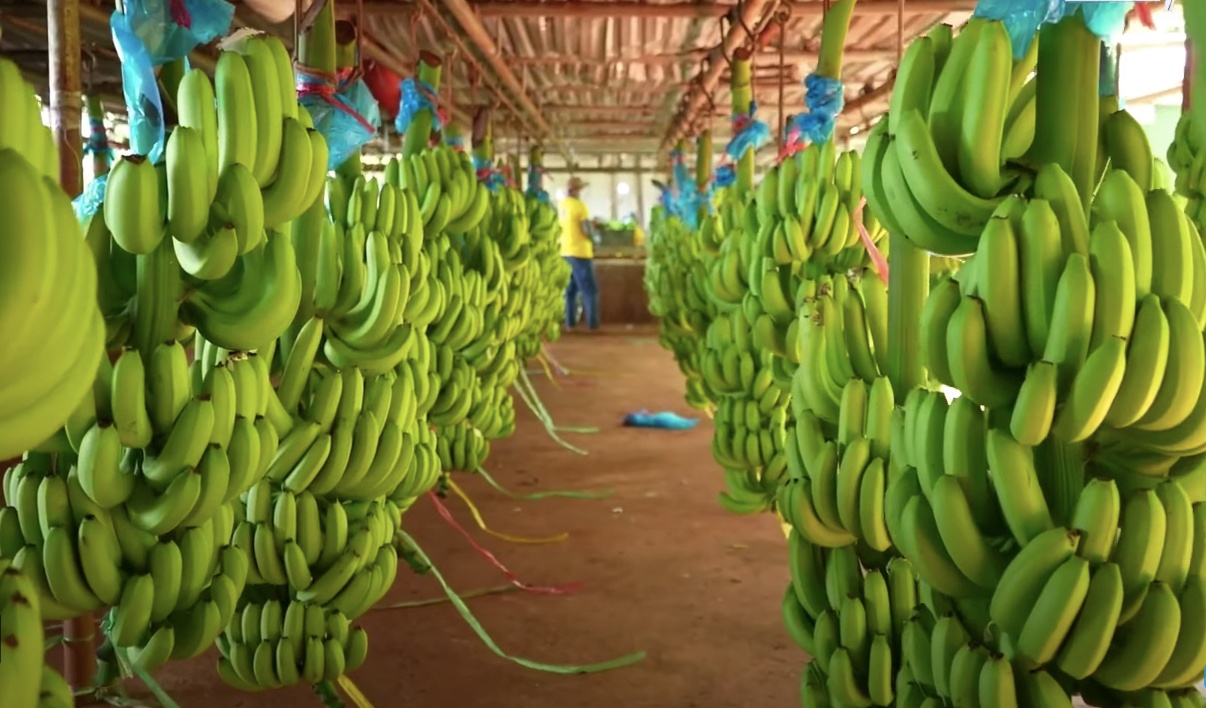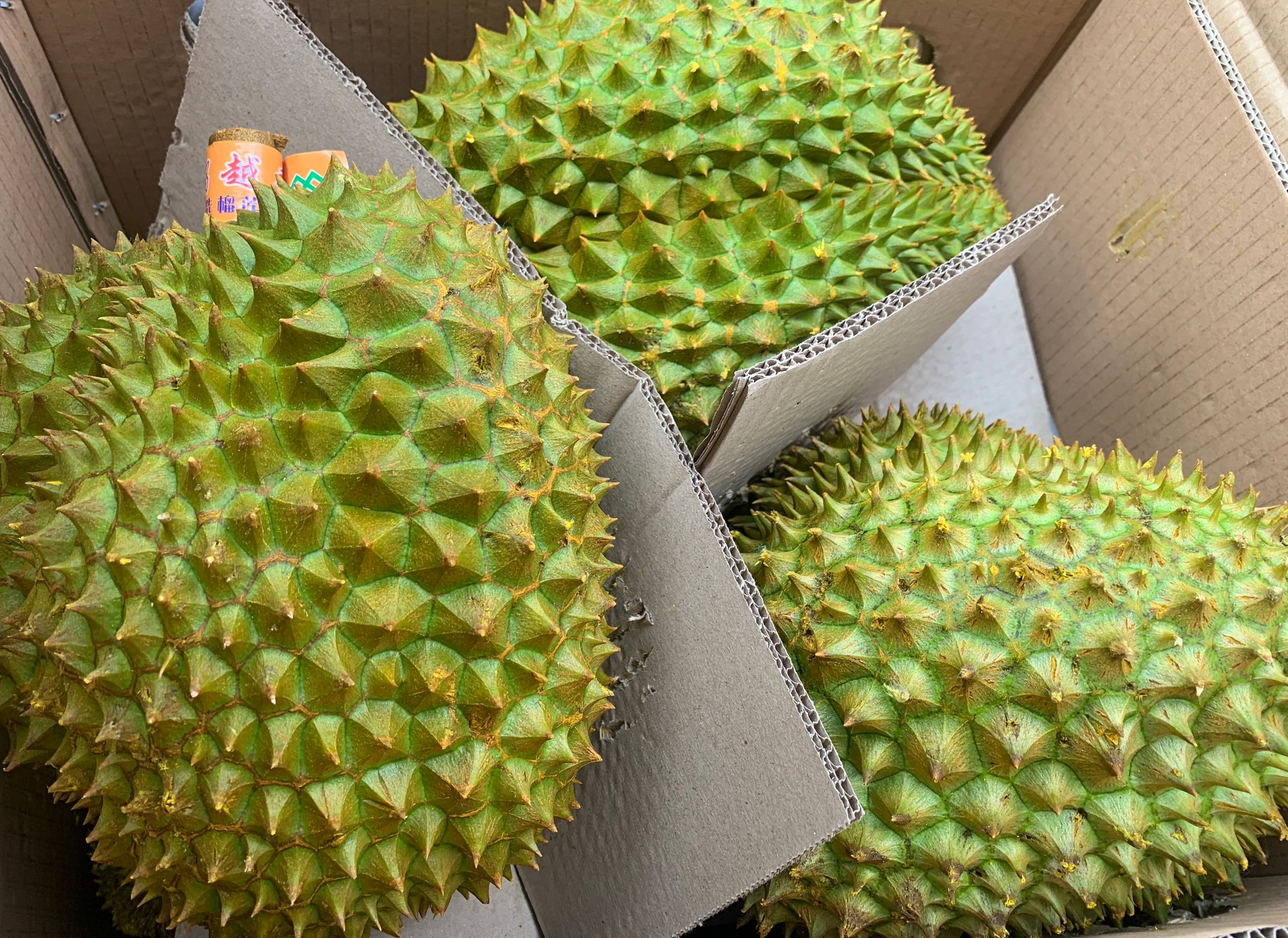 Mr. Vo Quan Huy, Director of Huy Long An Co., Ltd., who is known as the "banana king", one of the first people in Vietnam to grow bananas with a large area for export, said: "So far, Vietnam also exports bananas officially to China. But with the new Protocol (signed on 1.11) is the integration of regulations added over the past 10 years into a unified document. This will help gardeners and businesses grasp the standards and regulations in a clear and transparent way. The Protocol enhances monitoring and traceability throughout the manufacturing process. In the past time, the Ministry of Agriculture and Rural Development has also promoted activities to organize production in chains to have traceability and transparency of products at each stage. Enterprises also aim to produce according to quality standards to not only export to China but many other high-end markets.
Sharing the same opinion, Mr. Ly Minh Hung, Director of Thanh Binh Cooperative (Trang Bom District, Dong Nai), commented: Currently, the banana crop in China is about to end, while in Dong Nai and many localities in Vietnam. on duty. The Protocol signed at this time falls at a golden time for both sides.
"Given the upbeat policy signal, I believe this year's banana prices can stay high and last longer than usual. Currently, the price of export bananas is good and higher than the annual average of about 2,000 VND/kg. China is a big market, so it has a very strong bounce. Recently, customers from markets like Malaysia or Middle East countries have also been more active in buying. That's why at this time, Vietnam's banana export market is quite bustling, and more customers are coming," Hung informed.
According to a representative of the Department of Crop Production (MARD), the signing of the Banana Export Protocol to China will bring benefits to banana growers and banana exporters of Vietnam. Accordingly, the signing of the Protocol will ensure stable and sustainable official banana exports to China; ensure output and stable price; thereby transforming the agricultural economic structure, bringing benefits to banana growers.
In particular, the good implementation of the Protocol's contents will reduce the rate of plant inspection and quarantine at the border gate, speed up customs clearance, create favorable conditions for exporters, and contribute to reducing congestion at the border gate. In addition, the official export of bananas and banana products will be standardized, promoting a larger scale, ensuring the reputation of Vietnam's bananas exported to China.
Durian soon becomes a billion-dollar product
Similarly, great opportunities are opening for Vietnamese durian growers. In the early days of November, 2022, the farmers of Xuan Dinh Cooperative, Long Khanh City (Dong Nai) are actively taking care of their gardens to prepare for official export shipments to China. As one of 51 units that have just been granted export codes by the General Department of Customs of China, Ms. Dang Thi Thuy Nga, Director of Xuan Dinh Cooperative, cheerfully said: "Currently 99% of durian trees are planted in the area. Communes are planted with new varieties such as: Ri6, Thailand, Chin Hoa… Along with production according to VietGAP standards, most gardeners have applied an economical irrigation system, helping to reduce labor costs and save quantity. irrigation water, increase yield and uniformity of fruit. Thanks to methodical farming, focusing on organic orientation and a large enough source of raw materials, it has opened up opportunities for us to officially export durian to China."
In Vinh Cuu district (Dong Nai), according to Mr. Nguyen Tran Phuoc Loc, Head of the district's Department of Agriculture and Rural Development: "Vinh Cuu has a total durian growing area of more than 1,400 hectares with a total output of 22,000 tons/year. The district has planned according to each durian growing area suitable to the soil and soil and mobilized people to participate in production according to VietGAP standards, participate in forms of cooperation in durian cultivation with businesses consuming according to the value chain. , towards sustainable production. Since there is information that durian is officially exported to China, many customers also come to order more."
Mr. Ho Thai Bao, Director of Thanh Binh Fruit Tree Cooperative (Thanh Hoa Commune, Cai Lay Town, Tien Giang), happily announced: "My 1.5 ha durian garden is now 8 years old and under construction. start to harvest. The average yield is expected to reach 20 tons/ha. This year I am very excited because following the pest management process guided by local officials, durian is in good season. Durian has just been officially exported to China, so the price is higher. Traders are buying buckets of durian at the garden with the price from 75,000 VND/kg. With this price, minus all costs, you can get more than 1 billion VND/ha."
As one of the enterprises exporting the first batch of fresh durian to China, Ms. Ngo Tuong Vy, General Director of Chanh Thu Fruit Import Export Company Limited (Ben Tre), commented: "Vietnamese durian is suitable It is suitable for taste and has a very competitive price compared to similar products of Thailand and Malaysia, so I think it will continue to thrive in the coming time. However, the limitation is that the number of planting areas and packing facilities are still small compared to the area and output of Vietnam. According to Ms. Vy, while the market has a high demand for the quantity that we supply, it is still limited. Therefore, in the coming time, the functional sectors of Vietnam and China need to strengthen cooperation and step up the inspection of the code of the growing area and the packing facility to better serve the commercial needs of both. side.
Opportunity to dominate the market
According to Dang Phuc Nguyen, General Secretary of the Vietnam Fruit and Vegetable Association (Vinafruit): "China is the world's largest durian consumption market. If done well, Vietnam's durian will soon become a billion-dollar product, even surpassing Thailand in this key market."
Mr. Nguyen cited three important reasons: First, the outstanding feature that "rivals" fear is that Vietnam's durian is available almost all year round, stretching from the Mekong Delta to the Central Highlands; while Thailand has only one crop per year. The second is the geographical location. It takes only 1.5 – 2 days for VN to deliver goods to the market in China. This is an advantage that Thailand and Malaysia do not have. Low shipping time and low cost help Vietnamese durian better compete with other countries' products. In the next few years, when more area codes for growing and packaging are licensed in Vietnam, it could create a "wave" in the Chinese market. The third is the custom of collection and consumption. Thai people have a habit of eating durian that is just ripe to a bit "hard", while Vietnamese and Chinese have the same preference for soft ripe durian. This difference is also an advantage of VN. Although Thailand also has plans to change harvesting habits to serve export, they also need more time and experience.
"After dragon fruit, Vietnam's durian fruit has many opportunities to become a billion-dollar product," Nguyen again affirmed.
Dr. Ngo Xuan Nam, Deputy Director of SPS VN Office, said that Vietnam's agricultural exports have always grown well for many years, which is a good thing when the world is facing many uncertainties, especially the climate anomalies. However, to maintain this growth momentum, we need to pay more attention to food quality, hygiene and safety.
Source: https://thanhnien.vn/sau-rieng-chuoi-rong-duong-vao-trung-quoc-post1518323.html?utm_source=dable