VOV.VN – Since the beginning of the year, import-export activities through border gates in Lang Son province have taken place quite actively, especially the volume of fresh fruit products has increased sharply. According to statistics, nearly 1,400 consignments of fruits of all kinds with nearly 220,000 tons were exported through 5 border gates of Lang Son province, up 140% over the same period last year.
At Huu Nghi Border Gate Customs Branch (Lang Son), in the first 2 months of the year, the number of import and export declarations (import and export) increased by 91% over the same period last year and all were made through the system. electronic customs system.

"The Sub-department has actively strengthened civil servants to perform their duties at working positions, and at the same time arranged staff to work overtime, overtime, including Saturdays and Sundays to ensure goods are informed. customs in the most convenient and fastest way," said Mr. Tran Van Nghia, Deputy Head of Huu Nghi Border Gate Customs Branch.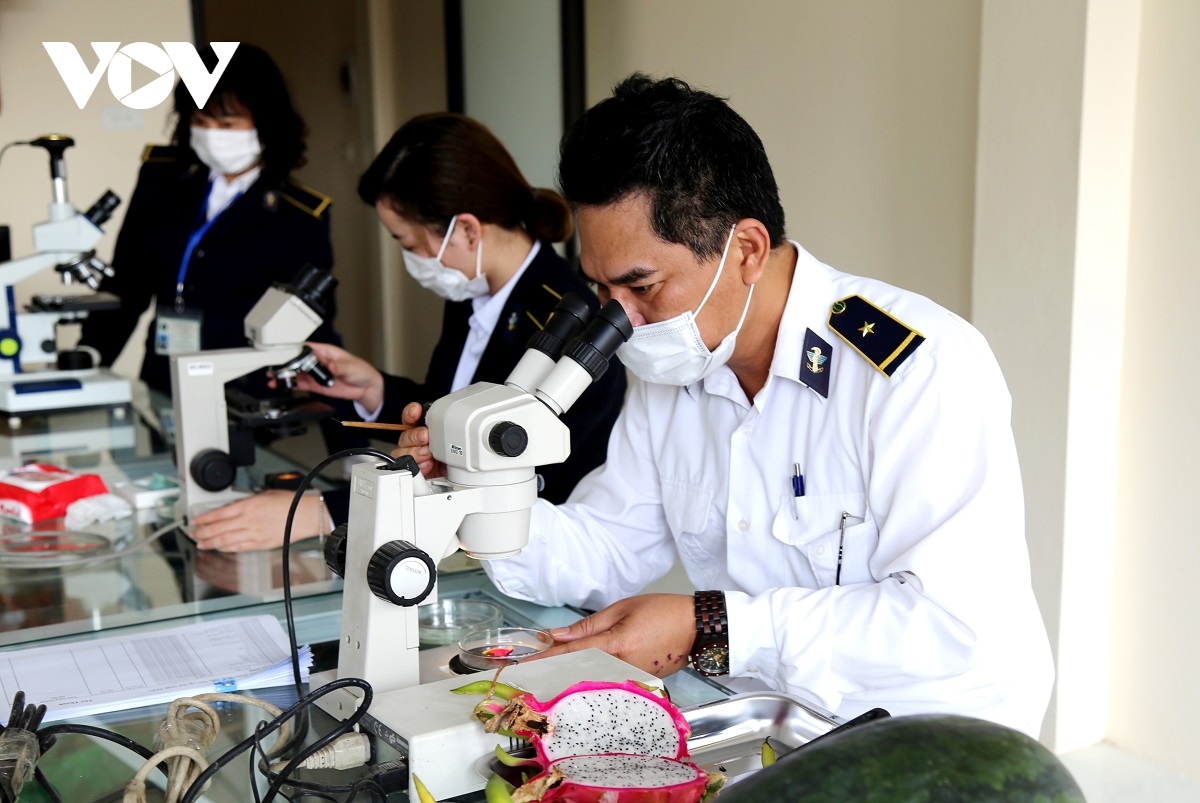 At Tan Thanh border gate, from the beginning of the year until now, functional units have carried out export procedures for about 900 fruit shipments, nearly doubling over the same period last year. Mr. Tran Van Hieu, Deputy Director of the Plant Quarantine Sub-Department of Region VII Lang Son, said that in order to ensure the fastest clearance of fruit shipments, the plant quarantine agency has increased manpower and equipment. ensure that the quarantine work is both in accordance with regulations and shortens the time.
"We have directed staff to arrange overtime work, in addition, we have also promoted propaganda to import-export enterprises to well observe the quarantine regulations of the Chinese side. Agricultural products must be of the right type, of the right origin, packed in clear packages and labels, "said Mr. Tran Van Hieu.
Currently, 80% of goods cleared through Lang Son border gates are fruits, including dragon fruit, mango, jackfruit, litchi, watermelon, banana… Although the output of agricultural exports has increased sharply, exporting enterprises have Exporters are also always aware of the increasing requirements on standards and quality of goods from the market.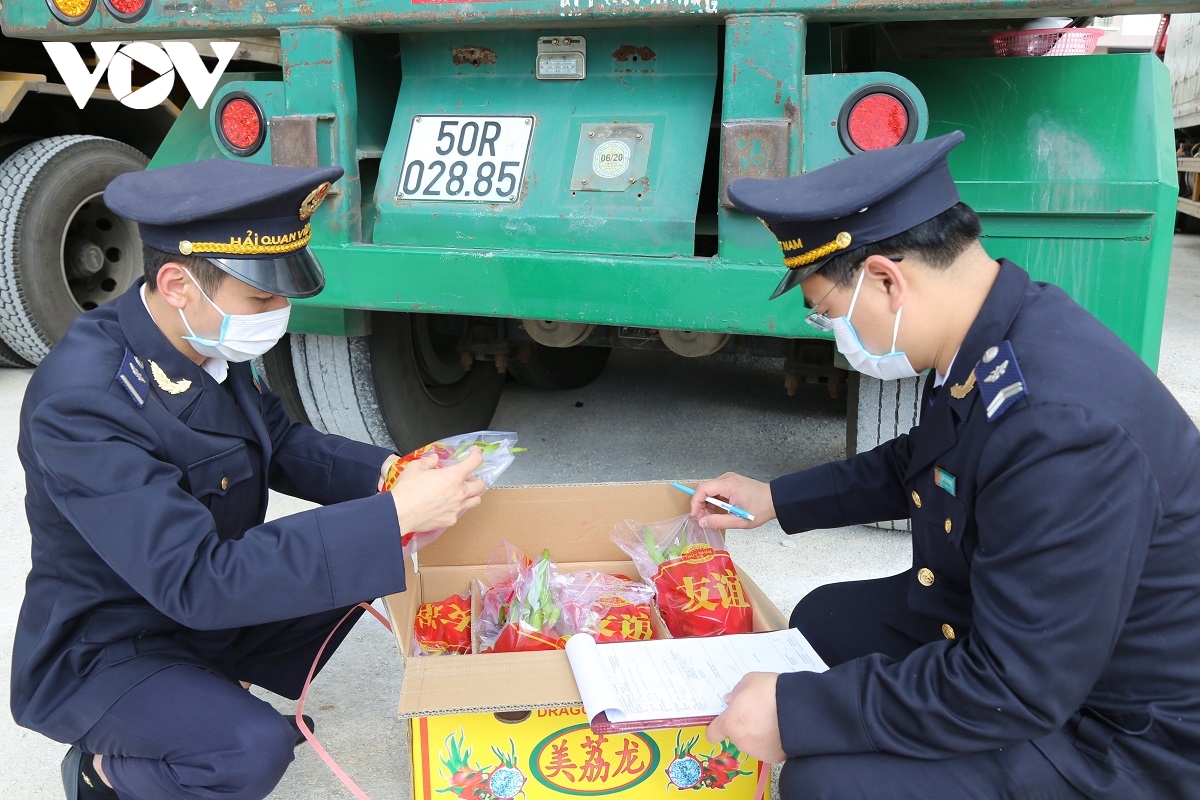 Mr. Nong Ngoc Trung, Chairman of Lang Son Gold Field Company, which has more than 30 years of trading with China, said that the business is currently investing deeply in fruit processing for export and has made basic initial steps. meet the increasing requirements of consumers.
"We also expect ministries and sectors to update information and policies on your side, considering this as our duty and responsibility so that it can be disseminated as quickly as possible to businesses, because there are many Enterprises are having difficulty in applying for a planting area code, packing workshop code, export code … This is a must, a trend in the coming time that we must have if we want to export goods without any problems. favorable way to the Chinese market," said Mr. Nong Ngoc Trung.
Always determining responsibility for import and export activities of goods through border gates in the area, Lang Son province consistently advocates creating the most favorable conditions to build a civilized, synchronous and friendly business and investment environment. for businesses. With the efforts and positive results achieved in the first months of the year, in the coming time, the import-export turnover of goods in general and agricultural and aquatic products through the Northern border gates will grow stronger, contributing to promoting the growth of the economy. socio-economic, bringing benefits to businesses of both Vietnam and China./.
Source: https://vov.vn/kinh-te/xuat-khau-nong-san-tang-manh-dip-dau-nam-post1005797.vov