VOV.VN – In 2023, the agricultural sector aims to achieve an export turnover of 55 billion USD, the export turnover of agricultural, forestry and fishery products according to the targets assigned by the Government.
In the context of the world situation, there are many impacts on export activities in general and agricultural products in particular. In fact, the export of agricultural, forestry and fishery products in the first 2 months of the year decreased sharply (down 22.5% over the same period last year, reaching only about 6.28 billion USD). This shows that the goal of 55 billion USD in 2023 is not easy. However, with the potential and strength of Vietnam's agricultural industry and the increasing demand for organic and clean food in many markets, it is an opportunity for agricultural products and food to export products for high value.
With the advantage of abundant raw materials, Vietnam's agricultural products and processed foods are now present in more than 180 countries and territories. Many items have reached the value of "billions of dollars", even "tens of billions of dollars", contributing to the annual export turnover. The opportunity to export Vietnam's processed foods to the world is huge, especially in the Asia-Pacific and African markets, that is confirmed by representatives of overseas Vietnamese trade offices in the industry. Industry and Trade at the recent trade promotion meeting with the Vietnam Trade Office system abroad.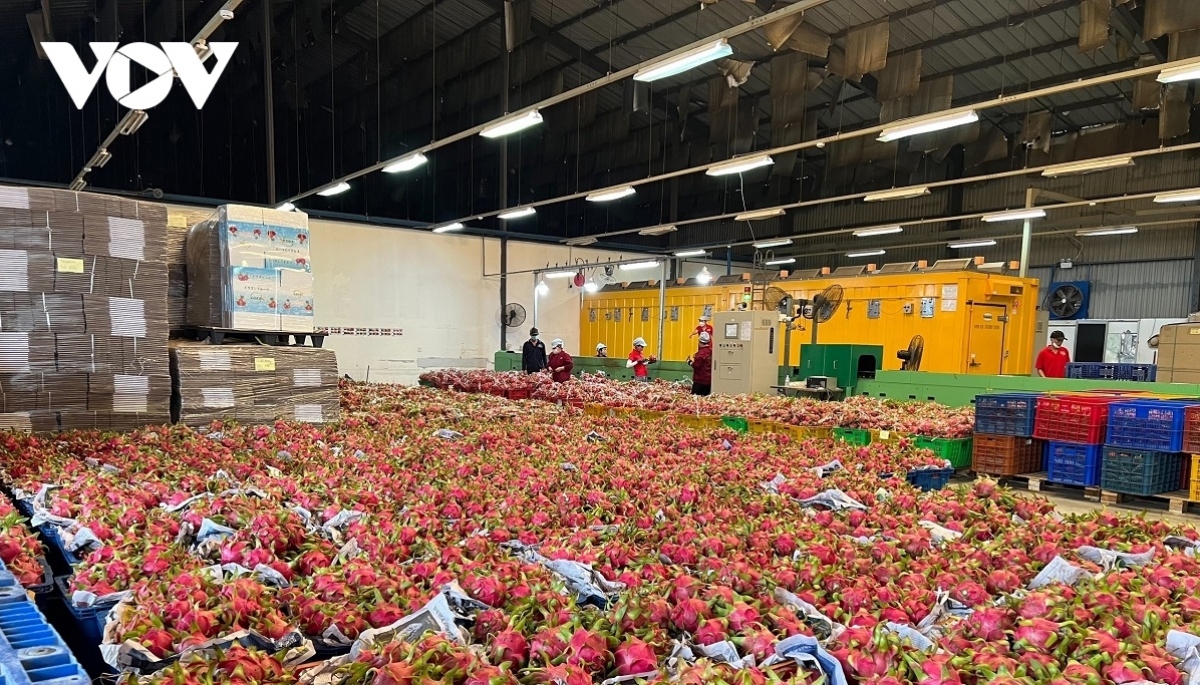 According to Mr. Nguyen Phu Hoa – Counselor, Vietnam Trade Office in Australia, Australia is a country with a very developed food production and processing industry, and also has great support for this industry, especially especially towards environmentally friendly products and consider the health of consumers. Recently, many agricultural products and food products of Vietnam have penetrated into the Australian market such as shrimp, pangasius, basa … The export turnover of these items to Australia in 2022 will reach more than 744 million USD, up 30% over the previous year.
However, Australia has strict standards for processed food items; product packaging focusing on environmental factors; The origin of goods must also be clearly and prominently written on the product packaging…
In order to support the increase of Vietnam's agricultural and food exports to the Australian market, the Vietnam Trade Office in the host country has been and continues to introduce specific products, by region, by industry…
Mr. Nguyen Phu Hoa – Counselor, Vietnam Trade Office in Australia said: "We will implement a number of programs to increase the number of users. For example, last year, we collaborated with a large supermarket chain to give rice to customers, about 10,000 users from Vietnamese rice products, through which the Vietnamese rice brand is now very famous in Australia. Previously, when we went to survey Vietnamese areas or Asian areas in Australia, we found that rice brands from other countries sold very well.
Vietnam has many opportunities for Vietnamese processed foods to expand exports to Malaysia due to the lack of supply of domestic agricultural products, especially Halal food – which are "allowed" products. ", "legal" to use under Islamic Law, with strict requirements from the smallest ingredients to processing and transportation. That is the assertion of Mr. Le Phu Cuong – Counselor, Vietnam Trade Office in Malaysia.
"Products that are Halal certified will easily reach the majority of Malaysians. Currently, the retail sector of processed food in Malaysia is also very developed. Second, the disposable income of Malaysians is on an upward trend and drives high demand for high quality food products. Third, Vietnamese people living and working in Malaysia are quite large, so Vietnamese restaurants and eateries open quite a lot. This is a channel to introduce and promote Vietnamese culture and food products to the local community here" – Mr. Le Phu Cuong.
Representatives of the Vietnam Trade Offices in Algeria, India, Indonesia, Thailand, Korea, Japan… all affirmed that the potential and opportunities for Vietnam's processed food products are huge, but, Along with that are the requirements to comply with market policies and regulations that have changed a lot in recent times, in which, special attention must be paid to "green" and environmentally friendly factors. 
Mr. Dang Viet Phuong – Deputy Director of the Department of Industry and Trade of Phu Tho province said that in 2022, Phu Tho has achieved an export turnover of 12.5 billion USD (contributing to the trade surplus of 1.3 billion USD). In addition to industrial products such as textiles, footwear, electronics, furniture, etc., the locality has a large area and output of tea and bananas for export. This is also an item that faces many difficulties in 2022, which is focused on exporting by the province in 2023. It is urgently needed to find a market through the support of Vietnamese Trade Offices abroad.
"From the experience in 2021, Phu Tho province has hosted a conference on export and wood processing, which has also removed many difficulties for the wood industry of Phu Tho province in particular and in the region in general. foreign markets. Then in 2023, Phu Tho province will host a conference called a Symposium on tea export on April 24, 2023, Phu Tho province also has a proposal that the Trade Office system and Counselors will pay attention to introduce introduce tea products of Phu Tho in particular and the Northeast region in general," said Mr. Dang Viet Phuong.
According to Ms. Nguyen Thi Thu Lien – Representative of the Food Transparency Association, the Ministry of Industry and Trade needs to create conditions for small and medium-sized enterprises producing clean food and organic food to participate in fairs and introduce products. , more widely promote products and brands of agricultural products and processed foods of Vietnam.
"We think that brands for Vietnamese agricultural products need to be paid more attention when doing trade promotion as well as branding communication, we should pay attention to products with unique characteristics of Vietnam. Vietnam. Regional specialties or products it has strengths for Vietnam, especially organic products of Vietnam. I think that Vietnamese organic spices are a very worthy brand to build into a national brand, how to let Vietnamese brands and businesses go abroad and call their names, people know right away that this is Vietnamese spices" – Ms. Nguyen Thi Thu Lien said.
In response to the recommendations of business associations and localities, Minister of Industry and Trade Nguyen Hong Dien asked overseas Vietnamese Trade Offices to strengthen connections with domestic businesses, associations and localities to promote products, brands, potential strengths. At the same time, it is necessary to grasp the policy developments of the host country, including regional market policies, from which to propose appropriate policy responses at both national and corporate levels.
Source: https://vov.vn/kinh-te/co-hoi-xuat-khau-nong-san-thuc-pham-sach-cua-viet-nam-post1005492.vov