The first batch of fresh Luc Ngan litchi from Bac Giang has been successfully exported to China by train through Kep station, Lang Giang district, Bac Giang province.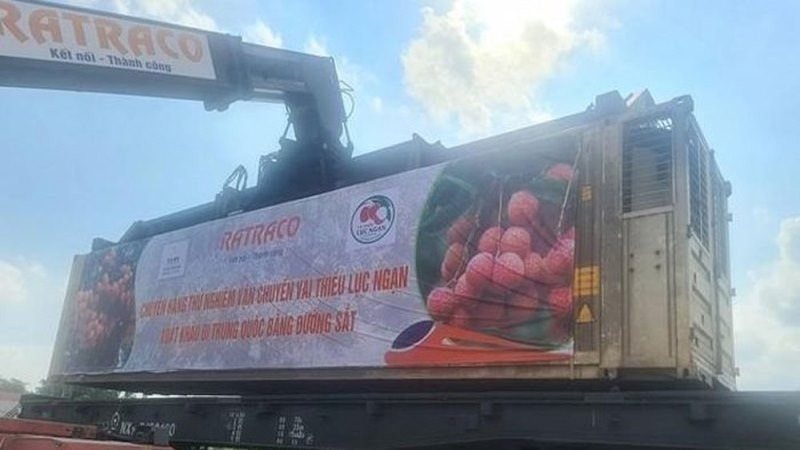 A shipment of three tons of fresh lychee was cleared in Pingxiang, China, for shipment to Shanghai.
The railway industry can transport 200-300 tons of fresh lychee per day from Bac Giang province to Pingxiang, China.
After being packed, fresh lychees from Luc Ngan to Pingxiang station take about 12 hours, including customs clearance time.
Transporting fresh lychee to China by rail requires a refrigerated container and carrying out customs and quarantine procedures at two border gates of Vietnam and China.
Luc Ngan has about 17,000 hectares of lychee, the output is estimated at 98,000 tons/year. Luc Ngan lychee has been exported to nearly 40 countries and territories around the world.
Source: First batch of fresh lychee exported to China by rail | Nhan Dan Online