Although the number of warnings of Vietnamese fruit and vegetable exports is not much, there are 3 cases that must be destroyed…
On July 7, the 970 Agricultural Product Connection Operation Group – Ministry of Agriculture and Rural Development (MARD) held an online forum: "Diversifying processed and preserved fruit and vegetable products in association with demand of the consumer market".
At the forum, Dr. Ngo Xuan Nam, Deputy Director of the Notification Office and National Inquiry Point on Sanitation, Epidemiology and Quarantine of Vietnam Animals and Plants (SPS Vietnam Office, under the Ministry of Agriculture and Rural Development), said. It is known that in the first 6 months of 2022, Vietnam has 9 items of fruit and vegetable group warned by the import market in Europe (EU). 
The warnings focus on violations of pesticide residue levels exceeding EU regulations, 1 warning of sensory violation, 1 warning of violation of aflatoxin … during preliminary processing and processing.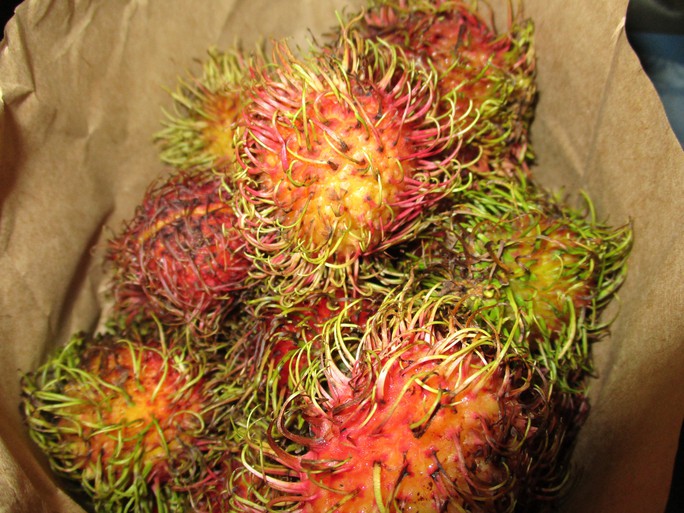 In 9 cases of warning, there are dragon fruit (1 case due to excess residue, 1 case of sensory failure), rambutan, lychee, chili, dried galangal, dried mango, cashew and chili sauce. Depending on the danger that is warned, the shipments will be destroyed, withdrawn, seized or only notified to the authorities.
Among the destroyed cases, the chili sauce product was warned in Cyprus, because it contained banned substances E 110 – Sunset Yellow FCF and E124 – Ponceau 4R/cochineal red A.
The remaining two cases of destruction were 1 batch of rambutan exported to the Netherlands and dragon fruit exported to France due to a violation of plant protection drug norms.
On a large scale, from January to June 2022, there were 2,251 warnings from the EU's rapid alert system for agricultural products, food and feed (RASFF), of which only 40 (accounting for 1.77%) warnings for agricultural products and foodstuffs of Vietnam. 
This shows that agricultural products and food from Vietnam have gradually met the regulations of the import market, minimizing violations (risks are always present in production and business activities).
News, photo: Ngoc Anh