Export of agricultural products has reached over 53 billion USD, trade surplus reached 7.8 billion USD, up nearly 48% compared to last year.
Production faces high prices of raw materials and raw materials; markets affected by the Russia-Ukraine conflict, some countries' production protection policies; Import requirements are becoming more and more strict… but 2022 continues to be a successful year in exporting agricultural, forestry and fishery products.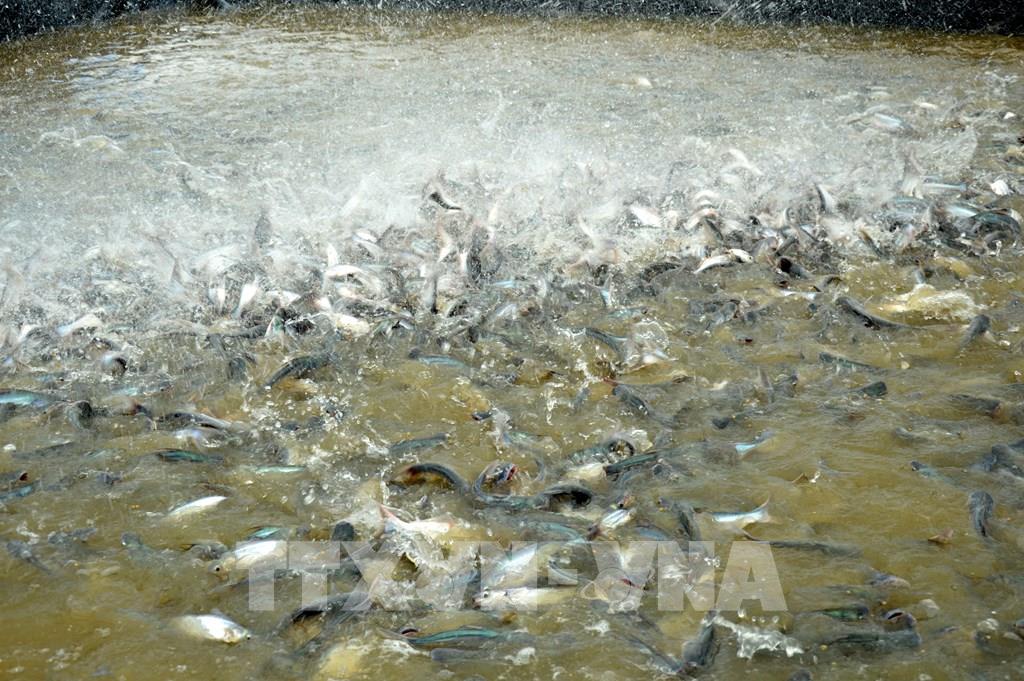 Thanks to market diversification and product diversification, many new records were recorded in items such as rice, seafood, coffee… Therefore, the export of agricultural products has reached over $53 billion, trade surplus reached $7.8 billion, up nearly 48% over last year.
*Many new records
After more than 20 years of participating in the international market, the seafood sector has recorded a record export of nearly 11 billion USD. According to Ms. Le Hang, communications director of the Vietnam Association of Seafood Exporters and Producers (VASEP), this is the year with the most records. That is shrimp with a record of $ 4.3 billion, pangasius reaching $ 2.4 billion with a record growth of nearly 80% and the first time tuna reached $ 1 billion.
According to Ms. Le Hang, the 40-year peak inflation in many markets, the Russian-Ukrainian conflict caused costs to rise; currency exchange rate fluctuations in many markets, so importers have to calculate to reduce imports. But Vietnamese businesses have had the flexibility to diversify products and markets.
For example, when domestic shrimp production is difficult, businesses have focused on value-added products to Japan, Korea, Australia… Or with fluctuations in currency exchange rates, businesses also choose markets markets with less volatility, more stability like Mexico.
In 2022, the socio-economic environment is quite stable for seafood enterprises to resume production and export. Large market demand recovered strongly after 2 years of restrictions due to the COVID epidemic such as the EU, the US… while the seafood supply of many countries was interrupted and limited. This has led to a sharp increase in the price of exported seafood in many markets, such as pangasius whose market increased by 50% compared to last year.
Le Hang assessed that, in the context of inflation, the Free Trade Agreements (FTAs) have brought great advantages, creating competitiveness for Vietnamese seafood, especially the markets in the Global Partnership Agreement. Agreement and Trans-Pacific Progress (CPTPP). Exports to this market have increased by 30%, bringing the proportion to this market from 26-27% of the total value of Vietnam's seafood exports.
Along with trade promotion activities, in major markets such as the EU, the US … in the country after the COVID-19 epidemic, there was an exciting return of the Vietnam International Seafood Expo (VietFish) with a record attraction. more than 10,000 domestic and international visitors – creating leverage to promote seafood exports.
Or with rice products, this year due to the tightening policy of food exports of some countries, Vietnam's rice exports have reached a record of 7 million tons. Mr. Do Ha Nam, Vice Chairman of Vietnam Food Association, Chairman of Intimex Group, thanks to high prices, businesses have increased export volume. This shows the ability of Vietnam to produce and export rice.
"It is likely that in early 2023, rice prices are high, so the rice contract in the new crop year will still be good," said Mr. Do Ha Nam.
Looking back at the agricultural sector's results in 2022, Mr. Dao The Anh, Deputy Director of the Vietnam Academy of Agricultural Sciences, assessed that agriculture, as well as other economic sectors, are making great efforts to recover from the COVID-19 pandemic. Agriculture has achieved spectacular results thanks to the accumulation process from many years of restructuring with a solid foundation for development.
* Promote the efficiency of market opening
In the past year, many agricultural products have entered many countries, diversifying markets for Vietnamese agricultural products. Typically, durian, sweet potato, bird's nest… into China; pomelo to America; label to Japan; lemon, grapefruit to New Zealand…
Looking back on the results of market opening in 2022, Mr. Hoang Trung, Director of the Plant Protection Department, assessed and negotiated a cumulative process from many years ago, but in 2022, agricultural products have received a lot of approval from the Ministry of Agriculture and Rural Development. countries.
"In 2023, the agricultural sector will continue to strive to open more markets with more products. But it is important that what has been opened must remain sustainable and expand market share. That is the success of the negotiation as well as the success of that industry," emphasized Mr. Hoang Trung.
The establishment and issuance of codes for growing areas and packing facilities is one of the mandatory requirements related to phytosanitary conditions before export. Attached to each market requirement, specialized units in the agricultural sector guide localities, businesses, and farmers to build the code of the planting area and packing facility. Currently, there are more than 300,000 hectares of plants with planting area codes.
In order to meet the needs of farmers and businesses and expand export market share, the Plant Protection Department has decentralized and guided specialized units in the locality to issue codes of growing areas and establishments package.
By doing so, the area granted the planting area code will be expanded quickly, meeting the needs of businesses. This also contributes to orienting farmers to practice more professional production, to produce according to the standards and tastes of the market.
From a market perspective, Ms. Le Hang said, high inflation deeply ingrained consumer habits, so seafood exports began to slow down from the fourth quarter of 2022 and this trend may last into the second quarter. I/2023, even the end of the first half of 2023. It is expected that in the second half of 2023, when the world economy recovers, consumer demand will increase again.
"Enterprises want the State to have certain supportive policies on the market, tax, capital … to be able to maintain and anticipate the world market in the coming time," suggested Ms. Le Hang.
Dao The Anh assessed that the COVID-19 epidemic has changed the market structure, and many Vietnamese fruit and rice products have entered Europe – where Thailand previously "dominated".
"In the coming time, we still have to continue to diversify markets, including China; organize production to ensure the requirements of the market on food safety, complete the post-harvest stage including packaging, packaging… I believe that agriculture still has many growth opportunities, exporting agricultural products will grow positively in 2023," said Mr. Dao The Anh.
According to Minister of Agriculture and Rural Development Le Minh Hoan, market risks will be minimized when production meets market standards well. How do associations, businesses, and manufacturers ensure that their products retain their credibility in the market? The opportunity is there, the problem is the mood to export goods that the market has great demand.
Source: https://bnews.vn/nam-2023-thoi-co-cua-nong-san-viet/273053.html