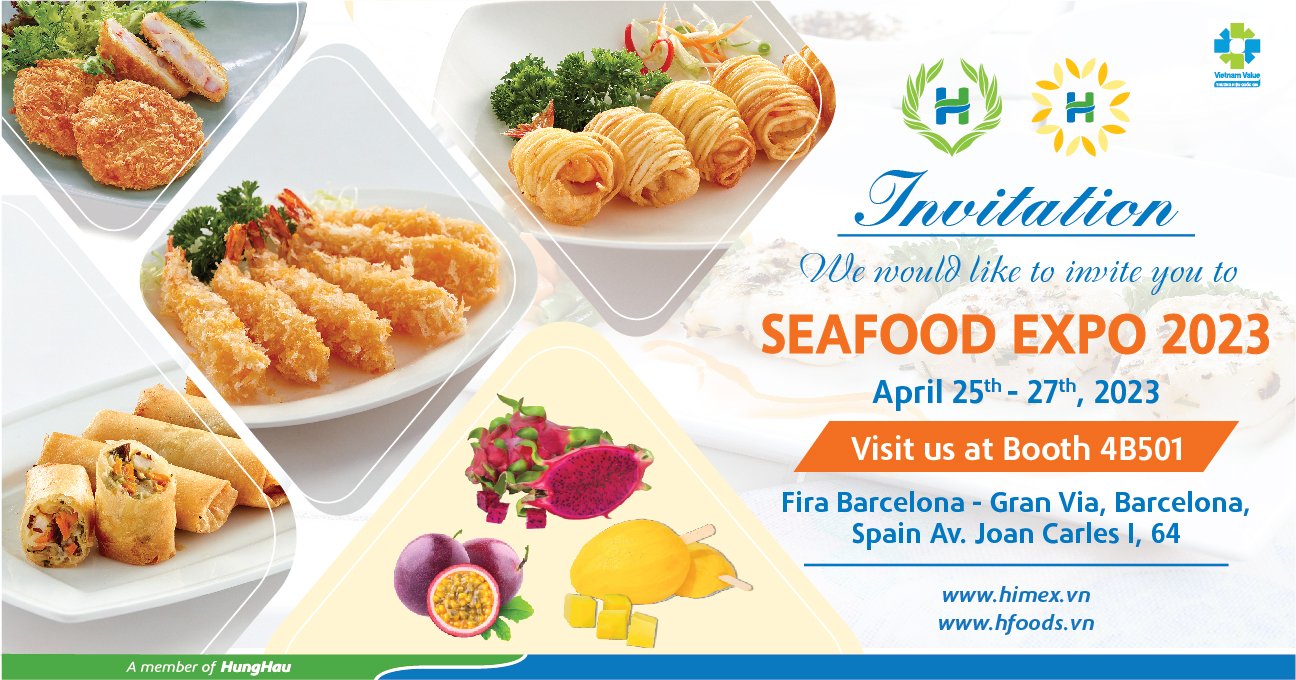 On April 25, 2023, Hung Hau Agricultural Corporation will participate in the 2023 Global Seafood Expo in Spain. Here will introduce food products such as frozen seafood – value-added products.
The Global Seafood Expo/Global Seafood Processing is the largest seafood event on the planet, organized to help suppliers like expand their business around the world. As the global seafood market, more than 26,700 seafood professionals from 150 countries attended last year to discover new suppliers and products, while connecting with existing contacts and increasing orders row.
Businesses will display and supply virtually every type of seafood, related products and services currently consumed in the Spanish market including: Fresh fish and seafood, frozen fish and seafood, seafood high-end products, processed and packaged seafood, seafood processing and packaging equipment, transportation services and seafood related services. Vietnam's exports will make a good impression on international friends and partners.
Large representatives of the seafood industry for key products such as pangasius, shrimp and seafood are present here and will bring an abundance and diversity of deep-processed products, "ready to" products. eat" "ready to cook" is extremely convenient and unique to meet the rapidly changing consumption trends after the pandemic. The gathering of seafood producing countries in the world, the large participation of importers, traders looking for new sources of supply for the supermarket system, etc. will be the most suitable place for Vietnamese businesses. testing and introducing products in the transition from raw materials to value-added products.
In this year 2023, attending international exhibitions will be opportunities for businesses to assess the market, production and export orientation for 2023-2024. Hung Hau Agriculture Corporation company would like to invite customers to visit the company's booth in the near future.
Time: from April 25 to 27, 2023 (10:00 am – 18:00 pm)
Location: Barcelona – Fira Barcelona Gran Via, Spain
Booth: Booth No. 4B501 – Hall 4