Vietnam's early-ripening lychees exported to China in recent days have received a positive response from the Chinese market, filling the gap before the country's lychee is ready for harvest.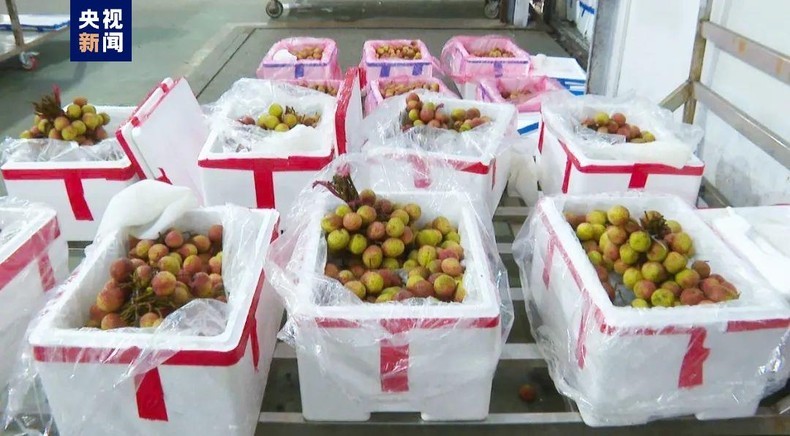 Citing customs in Guangxi, Chinese media reported that May and June are the busiest months for lychees imported through border crossings between the two countries.
In the past few days, a convoy of Vietnamese lychee trucks has been cleared at Huu Nghi International Border Gate, bringing the first batches of lychee of the 2023 crop year to Chinese consumers.
Due to the difference in climate, Vietnamese lychees usually ripen 1 month earlier than Chinese lychees, so they can be harvested and exported to the Chinese market 1 month before.
Businesses often take advantage of this supply gap to increase imports of early ripening litchi from Vietnam.
According to Mr. Meng Yuchun, a representative of a cooperative in Pingxiang (Guangxi), imported lychees sell very well in May every year and customs clearance and transportation at the border gate are quick and efficient.
To facilitate the clearance of Vietnamese lychees, Chinese customs have opened a green channel for fresh agricultural products so that Vietnamese lychees can quickly reach Chinese consumers.
According to the Chinese side, as of May 24, nearly 546 tons of Vietnamese lychee entered China through Huu Nghi International Border Gate.
Source: China welcomes Vietnam's early-ripening lychees | Nhan Dan Online