(PLO)- Many fruits and products processed from agricultural products are being displayed at the agricultural fair of Chau Duc district in 2023.
From June 23 to 27, Chau Duc district, Ba Ria-Vung Tau province organized a agricultural product fair with the participation of 81 stalls of individuals, businesses, cooperatives, production and business establishments in the country. The agricultural sector comes from localities in the province.
The stalls display and introduce many clean agricultural products grown locally such as avocado, grapefruit, durian, rambutan, mangosteen, longan… Besides, there are food products, drinkable water. processed from coffee, pepper, cashew nut, durian, banana, cocoa, Ganoderma lucidum, cordyceps.
According to Chau Duc district, up to now, the district has 31 OCOP products and typical agricultural products, gradually participating in the supply chain of large domestic distribution supermarkets. Eight products processed from rubber, coffee, pepper, cashew nut, durian, banana, cocoa, chili… have been exported to Japan, Korea, China, USA, Australia and India, EU.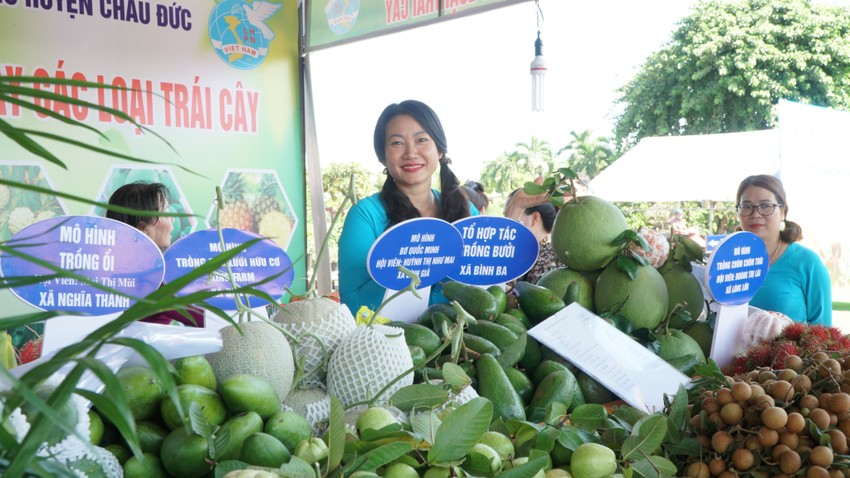 This is also an opportunity for production facilities and businesses to exchange, cooperate, link production, access information and new technologies in the field of agriculture, diversify products of high economic value. .
Talking to PLO, Mr. Nguyen Tan Ban, Chairman of Chau Duc District People's Committee shared, although there are still many difficulties, the organization of this fair shows that the locality is very rich and has great potential in the field of agriculture.
​The problem is how to connect and consume agricultural products for people and businesses. Besides, helping the agricultural industry to develop sustainably; shift to clean, organic agriculture and boldly invest in order to be able to satisfy when exporting to foreign markets with high quality requirements. Thereby contributing to adding value to agricultural products of the district and localities in the province…
Source: https://plo.vn/ba-ria-vung-tau-tim-huong-di-moi-cho-nong-san-post739297.html